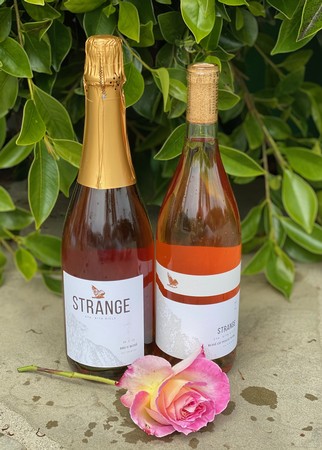 2014 Brut Rosé
Bright white cherry attracts the nose and palate. Wild strawberry melds interestingly with pink grapefruit—both are subtle and restrained. A lingering Pomelo finish. Clean, bright, and a favorite amongst friends!

2018 Rosé of Pinot Noir
A family favorite—like summer in a glass. Bright aromas of clean peaches and fresh cut strawberries. Racy acidity on the palate with a surprising and delightful tang.