Steve Clifton, Winemaker
Steve Clifton has earned accolades as one of the most influential winemakers within Santa Barbara County for over 25 years.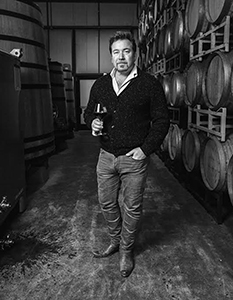 Starting out in a tasting room, Steve worked his way into the cellar, then became an assistant winemaker and ultimately the head winemaker. In 2013, Steve crafted a Pinot Noir that was ranked the 8th best wine in the world by Wine Spectator.
Steve's considerable talents both in picking grapes with the perfect flavor and crafting wines that reflect the character and taste of the terroir of their origin make him the ideal winemaker for Strange Family Vineyards. Steve is thrilled to be working with a family that shares a similar desire to produce honest, distinct wines that show a real sense of place.