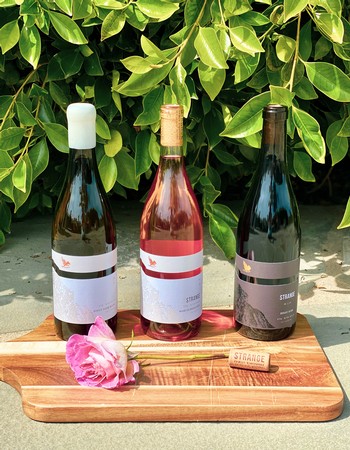 2015 Pinot Noir
Light mint and fresh rosemary blend with plum, blackberry, and strawberry notes.
2015 Pinot Noir Blanc
Exotic aromas of passion fruit and lychee are surrounded by a white lily freshness. On the palate a surprising weight comes into play

2018 Rosé of Pinot Noir
A family favorite—like summer in a glass. Bright aromas of clean peaches and fresh cut strawberries. Racy acidity on the palate with a surprising and delightful tang.