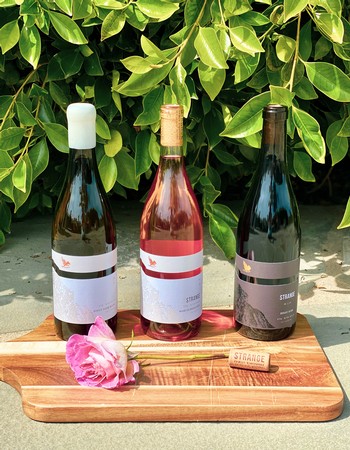 2019 Pinot Noir
The nose evolves from caramel and chocolate to bright cherry, cranberry and raspberry with faint hints of olive and fresh thyme. The palette is awakened with tart cherry, finishing with a lovely expression of clove spice.
2019 Chardonnay
The nose opens with citrus, freshly cut apple and floral notes of gardenia and honeysuckle. On the palette, more flowers and stone fruit blend into notes of citrus, finishing with a flinty minerality and bright acidity.
2018 Rosé of Pinot Noir
A family favorite—like summer in a glass. Bright aromas of clean peaches and fresh cut strawberries. Racy acidity on the palate with a surprising and delightful tang.