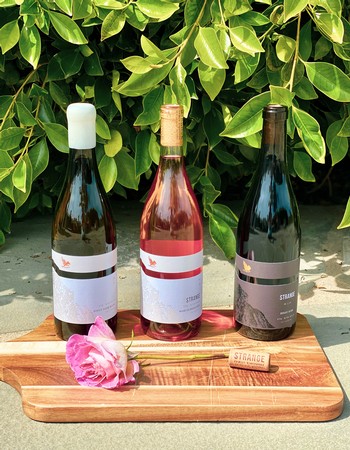 2018 Pinot Noir
Dark ruby red in color with satisfying aromas of elderberry and strawberry, the graceful leather notes and traces of violet join the palate with bold flavors of pomegranate and plum. Fine tannins and balanced acidity generates a refined, velvety finish and overall experience.
2015 Pinot Noir Blanc
Exotic aromas of passion fruit and lychee are surrounded by a white lily freshness. On the palate a surprising weight comes into play

2018 Rosé of Pinot Noir
A family favorite—like summer in a glass. Bright aromas of clean peaches and fresh cut strawberries. Racy acidity on the palate with a surprising and delightful tang.